I've converted the Amazon to hydraulic brakes, modifying the cable guides on the top tube to take the hydro hose. What I'm now after is a couple of plastic "wedges" to keep it in place.
Origin 8 make some called "Hydraulic Pass Thru Inserts" and they look like this...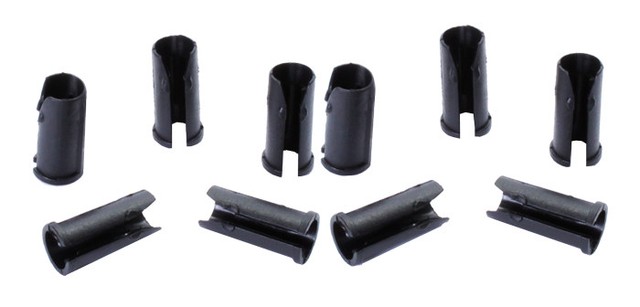 Now - does anyone have a couple, or know where I can get them without paying £37 postage from the US??
TIA