So I've been toying with the idea of a gnarmac/gradventourer for a while and I spotted this for sale locally.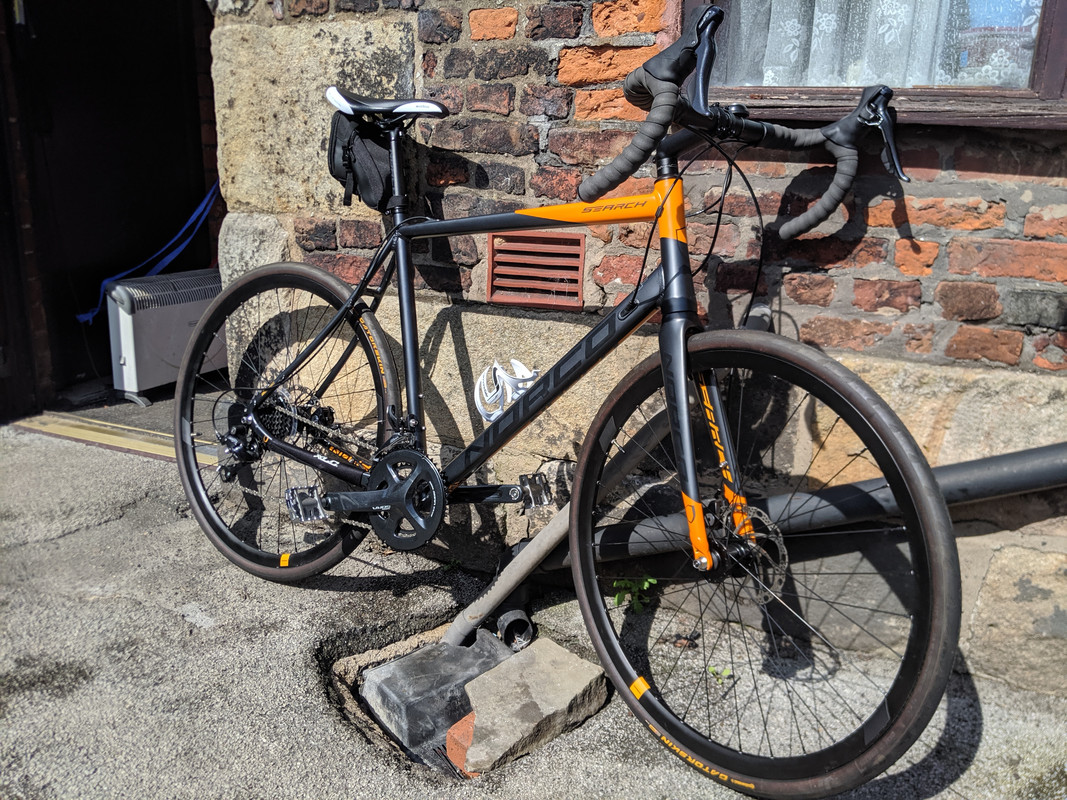 It's as new as a new bike gets, the chap who I bought it from hurt his back not long after buying it so in the 2 years he's owned it it's been to the end of his road and back. He even threw in a spare set of tyres, SPD pedals, saddle bag and cage.
Really looking forward to my week off now!