whitestone wrote:Most hardtails seem to be in the 11-13kg range (the sub 10kg bikes are nearly always carbon fibre race machines).....
I often wonder how the superlight setups are obtained. They either have very light bikes or don't take anything with them

My bike when I first built it, 10.8kg (23.8lb) on the scales.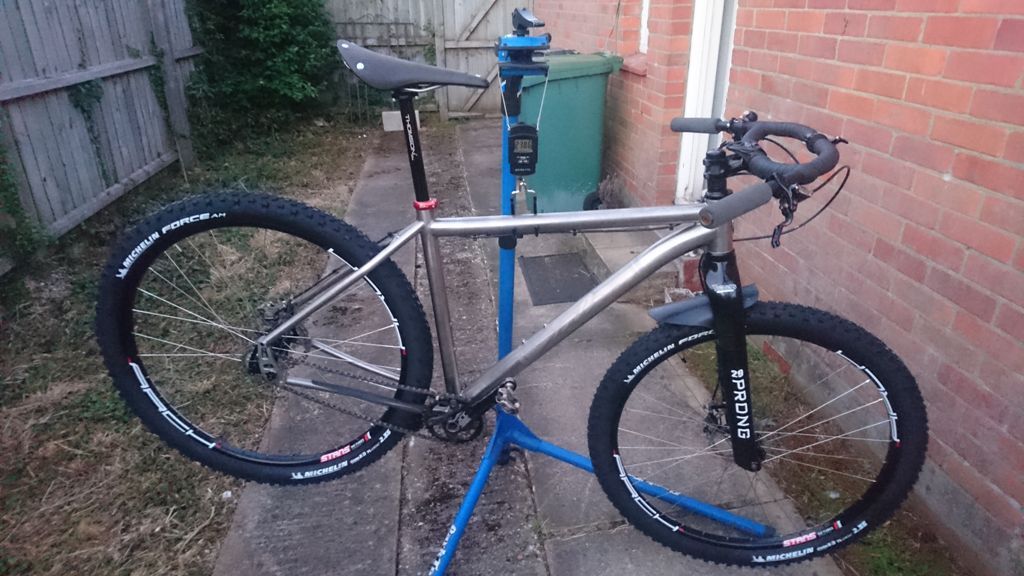 Titanium frame and carbon rigid fork, Hope race brakes. The wheels could be lighter but not by a large amount? The Jones bars/Thomson seatpost and Brooks C15 could be swapped to save a bit, carbon Jones bars, carbon seatpost and lighter saddle could save 0.5kg. Note I'm not taking the extra weight of gears and this was without bottle cages/lights.
Last years BB300 I think my bike and rucksack together were approx 19kg (42lb) including food (lots) and water (1L), but my sleep kit was only for emergencies as I took a non-breathable bivi bag. I packed with the intention of not stopping so didn't have any luxuries.