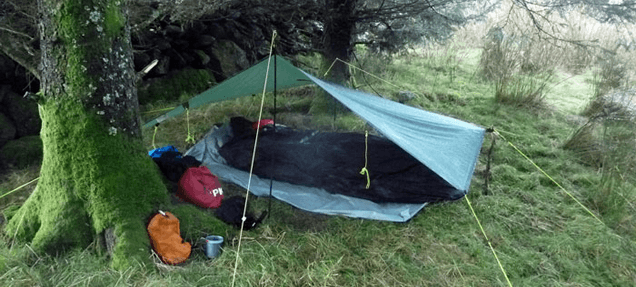 The Bear Bones 200 is a self supported long distance bikepacking event, so the challenge is to complete the route with no outside assistance, support or back-up. Instead you'll be relying on your own skills, fitness and determination to get you to the end. The route is still to be finalised but a distance of around 200km is anticipated with the majority being 'off road'. The Cambrian mountains provide a spectacular backdrop, so you can expect remote tracks, steep valleys and some of the biggest views in all of the UK.

Hot drinks will be served from 7.30am at the event start - Ysgol Llanbrynmair and Community Centre, SY19 7DH. There's no grand depart or set start time, riders are free to get underway anytime between 8.00am and 10.00am. Whether you complete the route or not, you will still be welcomed back to hot food and more tea than is strictly good for you, served from 8.00am - 9.30pm on Sunday.
While there's no time limit or cut-off for finishing, we anticipate the last finishers to be back within 36 hours. If that sounds like an unrealistic timescale, then you should give serious consideration as to whether you should enter or not.
There are a number of items that must be carried by all riders (sleeping bag, shelter, lights and phone) and a few others that while not compulsory should find their way into your kit (first aid, tools, spares, etc) … hopefully common sense will prevail here.
Q: Can I ride as part of a group?
A: Yes but you must be prepared and equipped to ride the entire route on your own.
---
Q: Is there a time limit I have to complete within?
A: No, but if you think that completing in under 36 hours is beyond your riding capabilities, then this probably isn't the event for you.
---
Q: Do I have to carry certain items?
A: Yes, everyone must carry:
Sleeping bag.
Bivvy bag or a tent or a tarp.
F & R lights.
Mobile phone.
---
Q: Can I buy things along the way?
A: You can buy food/supplies from any commercial outlet so long as it's available to every rider.
---
Q: Can I 'stash' things along the route before the start or can someone meet me with spare clothes, food, etc?
A: No!
---
Q: Do I have to use a GPS?
A: The route is only available as a gpx file so a GPS would certainly be an advantage but you don't have to use one.
---
Q: Is the route way-marked?
A: No, once you leave the start you'll be responsible for navigating the entire route.
---
Q: Will all the terrain be ridable?
A: No, we will aim to make the route as ridable as possible but you should expect some hike-a-bike sections, the occasional tussock and maybe the odd boggy bit. You may also find that some of the route will be very vague on the ground with no defined track, so make sure your navigation skills are up to scratch.
---
Q: What if I suffer an injury or mechanical failure and need assistance?
A: If you are in need of urgent medical assistance then you should call the emergency services before contacting us. If you are unable to carry on due to a mechanical failure or minor injury then contact us.
---
While not compulsory for the Bear Bones 200, a SPOT tracker is a worthwhile investment … it provides peace of mind for the rider and for those at home. Full details can be found here.